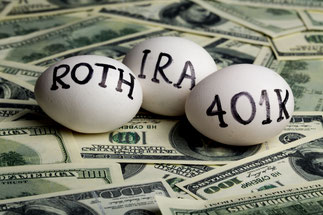 My latest article in the November issue of Dental Economics, The Case for Roth Contributions, highlights why this is likely a good time to maximize contributions to Roth 401(k)s and IRAs given the new tax law that expires in 2025.
 Whether you are a dentist, business owner, or employee, this article considers all the possible ways to take advantage of Roth contributions. If you are an employee make sure to check out the Mega backdoor Roth strategy.
Disclaimer
Eaglestrong Financial, LLC is a Registered Investment Advisor offering advisory services in the states of TN and MS and in other jurisdictions where exempted. The information contained herein is not intended to be used as a guide to investing or tax advice. This material presented is provided for educational purposes only and should not be construed as investment advice or an offer or solicitation to buy or sell securities. Past performance is no guarantee of future results.
#eaglestrong #eaglestrongfinancial
Share with others: