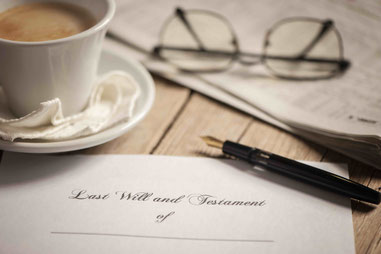 We rarely think about what happens to all our "stuff" if we are suddenly no longer around. It is not pleasant to even consider the possibility. So we avoid putting plans in place and stay focused on the busyness of our lives.
We tell ourselves that there are more important things to get done right now. Two different situations come to mind that force us to make plans. Tragedy occurs with someone close to you. It makes you realize you need to make sure your loved ones are taken care of if something happens to you. Another common inspiration, especially if you have young children, comes right before you take a vacation with your spouse. Both of these situations somehow create a sense of urgency and perspective of the importance of having a proper estate plan.
What is Estate Planning?
Your estate is everything you own. Your house, car, bank accounts, investment accounts, life insurance, furniture, personal items, etc. All your "stuff" must pass on to someone at your death. Having a proper estate plan in place allows you to control who gets your assets. It also eases the burden on your family members because your desires are specified in your estate plan.
What documents do you need?
1.     Will (Last Will & Testament): Contains the details of what you want to happen to your estate when you die. It will designate someone to serve as executor of your estate. Their role is to collect and distribute assets to your listed heirs outlined in the will.
2.     Advance Healthcare Directive: Designates someone to make healthcare decisions if you are unable to make them for yourself.
3.     Living Will: States your wishes relating to life saving measures such as tube feeding or resuscitation.
4.     Power of Attorney (POA):  In the case of disability or incapacitation, a power of attorney document delegates the authority to manage, invest, and spend your assets. You will specify the person you authorize in the document. The POA will become invalid after your death.
Parents with Young Children
If you have minor children, it is very important for you to list a guardian in your will. Many times, a testamentary trust (written in the will) would also be created at your death to hold assets for your children until they reach adulthood. Therefore, a trustee of this trust would need to be named. This ensures that your assets would be protected and used for your children. They would not receive the assets outright until the age you specify which can be all at once or in increments such as age 25, 30, and 35.
Beneficiary Designations
Part of the estate planning process is making sure that your beneficiary designations on life insurance and retirement accounts are correct and up to date. These assets will pass directly to your heirs based on the designation you specify.
Blended Families
For those with blended families, you may have the desire to take care of your current spouse while also taking care of your children from a previous marriage. You may consider establishing a trust to ensure that your wishes are carried out and your assets are protected.
Avoiding Probate
While more expensive than a will, a revocable living trust allows an easier and more private transfer of assets to your heirs. After your death, a will must be probated by the court which means the court must validate your will and approve that the executor named is authorized to distribute your assets. Probate is a public process and can take months. If your residence is in one state and you own property in another state, your will would have to be probated in both states. The revocable living trust avoids probate. You can also make changes to it any time.
What does it cost?
Basic estate plans can cost in the range of $500 - $2,000. It depends on the complexity of your estate plan. Whether you are single or have a large family can also be a factor. Establishing a trust will be more expensive. We recommend engaging an estate attorney to provide advice and establish these documents. It is well worth the cost to work with a specialized attorney to give you confidence that everything will be taken care of according to your wishes.
Know What You Have in Place
If you have these documents in place, it's important to know what you have and where you can locate them. We are glad to review them with you to gain a basic understanding of your situation. After getting a clear picture of what you have, then you can engage an attorney if you need to make changes.
If you don't have these essential documents in place, we can help you get started. Having a solid estate plan will give you peace of mind but also make it easier on your heirs. 
Schedule a call or meeting with me using the link below if you would like to discuss or learn more: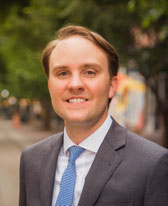 Tripp Yates, CPA/PFS, CFP®
901.413.8659  tripp@eaglestrong.com
Tripp's passion for financial planning is evident to each and every client he meets with. His desire is to help his clients organize finances, reduce taxes, and invest wisely. Tripp strives to work in a humble and transparent way.
Tripp has extensive experience in financial planning and investment management, and he diligently uses his credentials of CPA and CFP® to benefit his clients. Over the last ten years, he has managed over $100 million in assets for individuals and families. When he is not managing his firm and his clients, Tripp enjoys spending time with his family, running, and cheering on the Rebels and the Cubs.
References
https://www.estateplanning.com/What-is-Estate-Planning/
https://www.thebalance.com/a-crash-course-in-estate-planning-3505447
Disclaimer
Eaglestrong Financial, LLC is a Registered Investment Advisor offering advisory services in the states of TN and MS and in other jurisdictions where exempted. The information contained herein is not intended to be used as a guide to investing or tax advice. This material presented is provided for educational purposes only and should not be construed as investment advice or an offer or solicitation to buy or sell securities. Past performance is no guarantee of future results.
#eaglestrong #eaglestrongfinancial
Share with others: