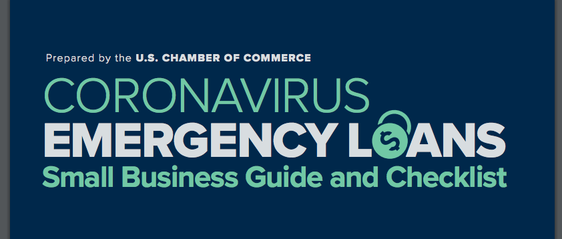 Excellent steps from the US Chamber of Commerce for small business owners to take to obtain an emergency loan in the Paycheck Protection Program. Independent contractors included as well.
Tripp Yates, CPA/PFS, CFP®
901.413.8659  tripp@eaglestrong.com
Tripp's passion for financial planning is evident to each and every client he meets with. His desire is to help his clients organize their finances, reduce taxes, and invest wisely. As a fee-only fiduciary advisor, Tripp strives to work in a humble and transparent way.
With extensive experience in financial planning and investment management, Tripp diligently uses his credentials of CPA and CFP® to benefit his clients. Over the last ten years, he has managed over $100 million in assets for individuals and families. In 2017, he founded Eaglestrong Financial, specializing in helping dentists and business owners. Outside of work, Tripp enjoys running, spending time with his family, and cheering on his favorite sports teams. He is an active member of Harvest Church. 
References
https://www.uschamber.com/sites/default/files/023595_comm_corona_virus_smallbiz_loan_final_revised.pdf  
Disclaimer
Eaglestrong Financial, LLC is a Registered Investment Advisor offering advisory services in the states of TN and MS and in other jurisdictions where exempted. The information contained herein is not intended to be used as a guide to investing or tax advice. This material presented is provided for educational purposes only and should not be construed as investment advice or an offer or solicitation to buy or sell securities. Past performance is no guarantee of future results.
#eaglestrong #eaglestrongfinancial
Share with others: