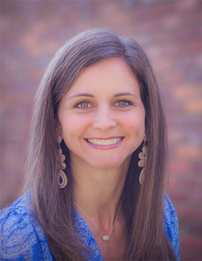 I'm proud to announce that Doty is now a CERTIFIED FINANCIAL PLANNER™ professional. She has been working by my side for the past 4 ½ years. After starting our own firm in June 2017, we have had the goal of her getting this certification. This past summer, she decided it was time and studied consistently for three months. The pass rate for this exam cycle was 58%. The exam covers a wide range of topics, and we believe it is so beneficial to our clients for us both to have mastered this material. Today, there are over 88,000 CERTIFIED FINANCIAL PLANNER™ professionals in the United States. Only 23% of them are women. We believe some of the best value we offer our clients is that they get a husband/wife team who are both CPAs and now both CERTIFIED FINANCIAL PLANNER™ professionals.
I often get asked about the CFP® designation and what it really means. To become a CFP® professional, there are four main requirements:
1)     Education: A bachelor's degree or higher must be obtained. Additionally, you must complete financial planning coursework through a CFP Board Registered Program which averages around 12-18 months or bypass it with certain designations. Because of her CPA license, Doty was able to fulfill this requirement by presenting a comprehensive financial plan.
2)     Exam: The 6-hour exam covers a wide range of topics:
·        Investment Planning
·        Tax Planning
·        Retirement Savings & Income Planning
·        Estate Planning
·        Insurance Planning
·        General Principles of Financial Planning
·        Psychology of Financial Planning
·        Professional Conduct & Regulation
3)     Experience: 6,000 hours (3 years) of professional experience related to the financial planning process or 4,000 hours (2 years) of apprenticeship experience under direct supervision of a CFP® professional.
4)     Ethics: You must pass a detailed background check and agree to high ethical and professional standards in practicing financial planning. You must also act as a fiduciary when providing financial advice to your client, always putting their best interests first.
Doty started her career in 2004 in public accounting with KPMG in Memphis. She stepped away from accounting in 2007 to focus on her health after recovering from a serious illness and surgery with Crohn's Disease. Before starting Eaglestrong in 2017, Doty worked in several different capacities while staying at home with our three young daughters. She sold nutritional products, tutored math, coached cheer, taught high school geometry, started a monogramming business, and started a photography business. She also prepared tax returns for a local CPA firm for two years. I feel that both working and stay-at-home mothers can identify with the tug and pull of your career and your children. Our daughters are now in 2nd, 4th and 7th grade. We are so glad they were able to watch Doty accomplish this goal. They saw firsthand how many hours she devoted to studying for this exam. When she picked them up from school on the day she took the exam, they were thrilled to see the thumbs up from the car signaling that she had passed. Those who know Doty know that she excels in whatever she does. I look forward to her sharing her expertise and shining as a financial advisor.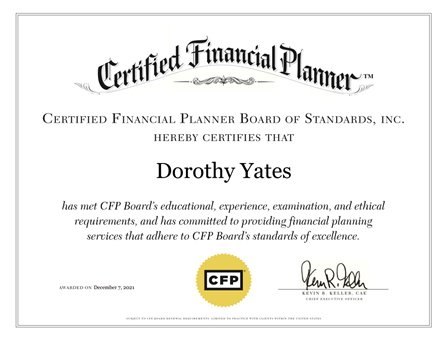 If you would like to discuss or learn more, schedule a call or meeting with me using the link below: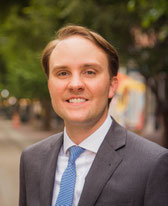 Tripp Yates, CPA/PFS, CFP®
901.413.8659  tripp@eaglestrong.com
Tripp's passion for financial planning is evident to each and every client he meets with. His desire is to help his clients organize their finances, reduce taxes, and invest wisely. As a fee-only fiduciary advisor, Tripp strives to work in a humble and transparent way.
With extensive experience in financial planning and investment management, Tripp diligently uses his credentials of CPA and CFP® to benefit his clients. Over the last ten years, he has managed over $100 million in assets for individuals and families. In 2017, he founded Eaglestrong Financial, specializing in helping dentists and business owners. Outside of work, Tripp enjoys running, spending time with his family, and cheering on his favorite sports teams. He is an active member of Harvest Church.